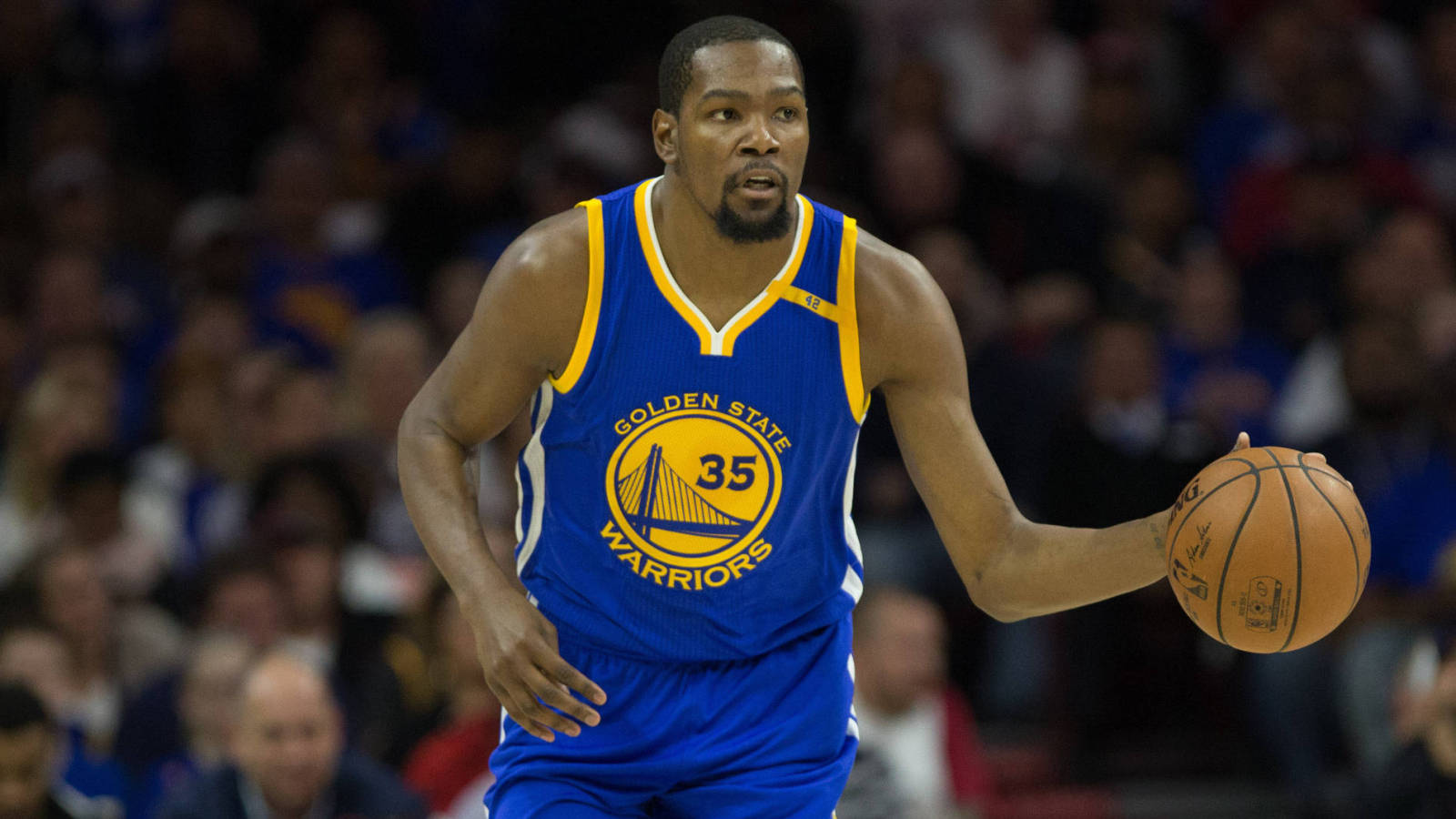 Kevin Durant will likely be showered with boos again in his second return to OKC.
Bill Streicher-USA TODAY Sports
Golden State Warriors head coach Steve Kerr is here to set the record straight.
Speaking after his team's shootaround on Monday, Kerr disputed an ESPN report from the day before alleging that the Warriors were upset over the Thunder's treatment of Kevin Durant during his Oklahoma City homecoming last month.
"I don't agree," Kerr said, according to Anthony Slater of the Mercury News. "(Thunder GM) Sam Presti's a friend of mine. I know (Thunder owner) Clay Bennett. It's a class organization all the way, so I don't really pay any attention to a story like that unless there's an actual name name that's put on it.
"I assume it's just sources," continued the reigning Coach of the Year. "Is it 'sources'? I don't know who that is. It's nobody with the Warriors. We have great respect for them. Sam's been a friend of mine forever. They're first-class, so I don't know where that comes from."
The report claimed the Warriors were "furious and bewildered" over the Thunder's inactivity before Durant's return to Chesapeake Energy Arena on February 11 and felt that somebody from management or ownership "should have addressed the media on Durant's behalf to help ease the tension." You can read more about the alleged outrage here.
The Thunder and the Warriors will meet again in Oklahoma City on Monday night for the second time since Durant departed in free agency, so the report at least succeeded in creating some more buzz for the matchup (one Durant will sit out with a knee injury), even if it was apparently false.